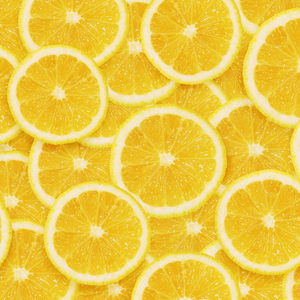 Lemon | Pure Essential Oil | *2 for $25
Regular price $12.00 Sale
 This oil is part of our 2 for $25 Collection. Buy any two oils in this collection and apply the code 2for25 upon checkout.
Description:  With a fresh and zesty citrus scent, Lemon has a bright and sunny disposition, and is sometimes nicknamed the "sunshine" oil. Lively and with a sparkling spirit, it is one of the most joyful, popular, and versatile essential oils in the world. It is a top note with a strong and bright lemony aroma.
Benefits & Uses:
aptly called "sunshine in a bottle", it works wonders to uplift spirits and is often utilized to promote a positive mood
known to support a healthy immune system, it is often the top choice when germ-fighting formulas are in demand
Lemon can be diffused to cleanse the air, or added into DIY natural formulas for cleaning surfaces like tables and countertops, or mopping floors
with a wonderfully refreshing aroma, Lemon is energizing and invigorating to the senses, making it a perfect addition to an aromatherapy inhaler when a boost of positive energy is needed
Featured In: A few of our best-selling essential oil blends contain Lemon, including the germ-fighting blend Purify #1 (a copycat blend that encompasses the same oils that are featured in Young Living's "Thieves" formula). It is also one of the key oils in our respiratory supportive blend called Deep Breath, and our popular uplifting blend called Sun Chariot. We also add it to our Nike's Shield Natural Deodorant for its antibacterial properties along with its ability to curb odor and sweat. It is also featured in this Body Butter and matching Sugar Scrub!
Botanical Name: Citrus limon
Country of Origin: Italy
Extraction Method: Cold Pressed
Plant Part: Fruit Peel
Key Constituents: Limonene (67%)
Blends Well With: 
Specific Cautions: Lemon essential oil that is cold-pressed/expressed (like the variety we carry) can cause photosensitivity when used above its recommended maximum dilution, which is 2% for topical applications. Please exercise caution if using this oil topically by diluting it properly. 
Maximum Topical Usage: When using cold-pressed Lemon (like the variety we carry), dilute to 2% to avoid photosensitizing properties. Steam distilled Lemon does not pose the same risks and has no topical maximum.
General Cautions and Disclaimers:
We do not advise or support the internal use of Essential Oils unless you are specifically working with a Medical Doctor and Clinical Aromatherapist.
We do not recommend using Essential Oils on infants under the age of 6 months old. Between the ages of 6 months and 2 years, we advise limited use under the supervision of a physician.
Please educate yourself on the safety risks of every Essential Oil you use. Never use an Essential Oil undiluted on the skin. Follow the topical max recommendations to avoid reactions. Discontinue use if irritation or skin sensitivity occurs. Do not use on broken skin or abrasions.
Although Lemon is considered a safe oil to use during pregnancy and breastfeeding, consult your physician if you have any concerns.
Keep out of reach of children. Store oils safely and out of direct sunlight.
These statements have not been evaluated by any governing body and this product is not intended to diagnose, treat, cure, or prevent any disease. 
Size: 15 mL